---
Which financing plan is right for you?
Get a direct loan
You're buying a modern vehicle and want a modern loan.
Apply for a loan
Refinance your EV
You already own a vehicle and want to pay less every month.
Apply to refinance
---
Track your financial and CO2 savings with the Tenet dashboard

Track your carbon emissions
Monitor your CO2 emissions savings and learn how to optimize your EV's efficiency

Maximize your vehicle value
Monitor your mileage and track battery charge and health

Manage payment settings
Keep an eye on your valance, update payment settings, and edit your account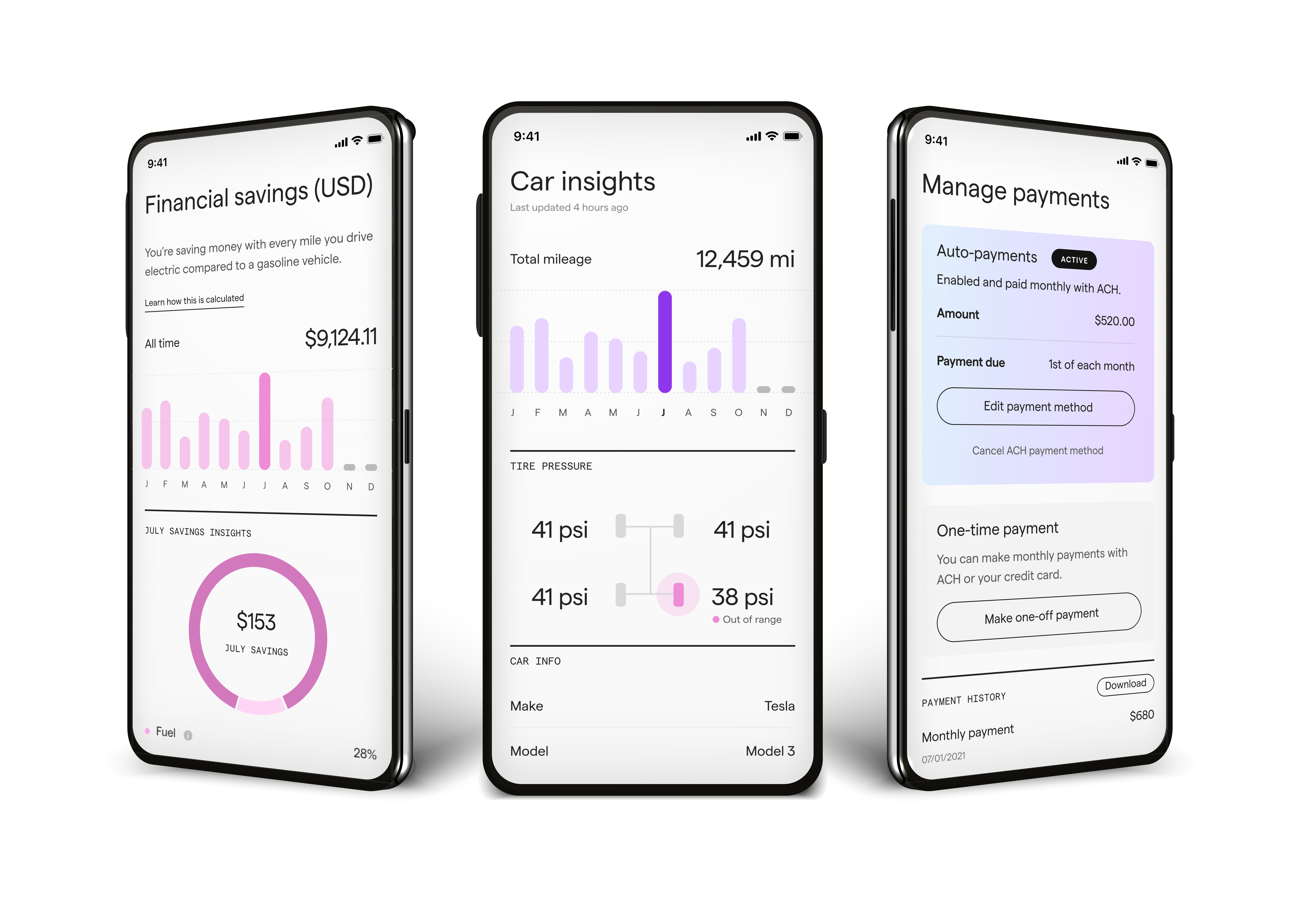 EVs retain value better than gas cars but traditional lenders don't pass those savings back to you
Tenet reimagined the loan experience for EVs so you no longer have to choose between the smart financial decision and the sustainable one.
About Tenet